Become a Partner Clinic
We take the success of optometrists and opticians who choose to practice independent optometry to heart.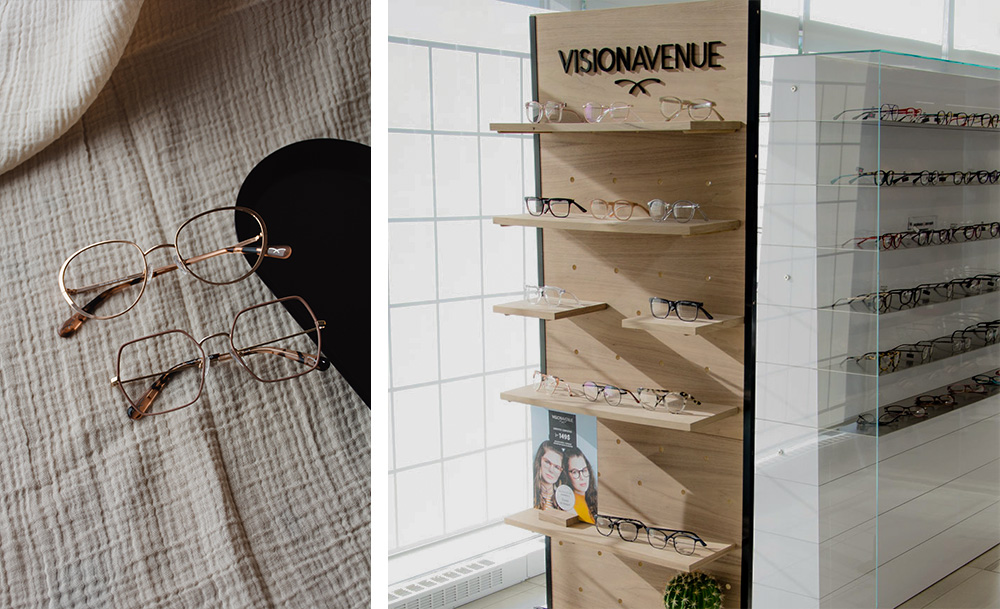 An Innovative Solution
A program created for independent practices
An exclusive collection of frames for our partner clinics
Trendy and quality tested frames at affordable prices
Increased visibility among the younger generations
Optician and optometrist services promoted throughout the site
Marketing tools to promote the brand in clinic
LEARN MORE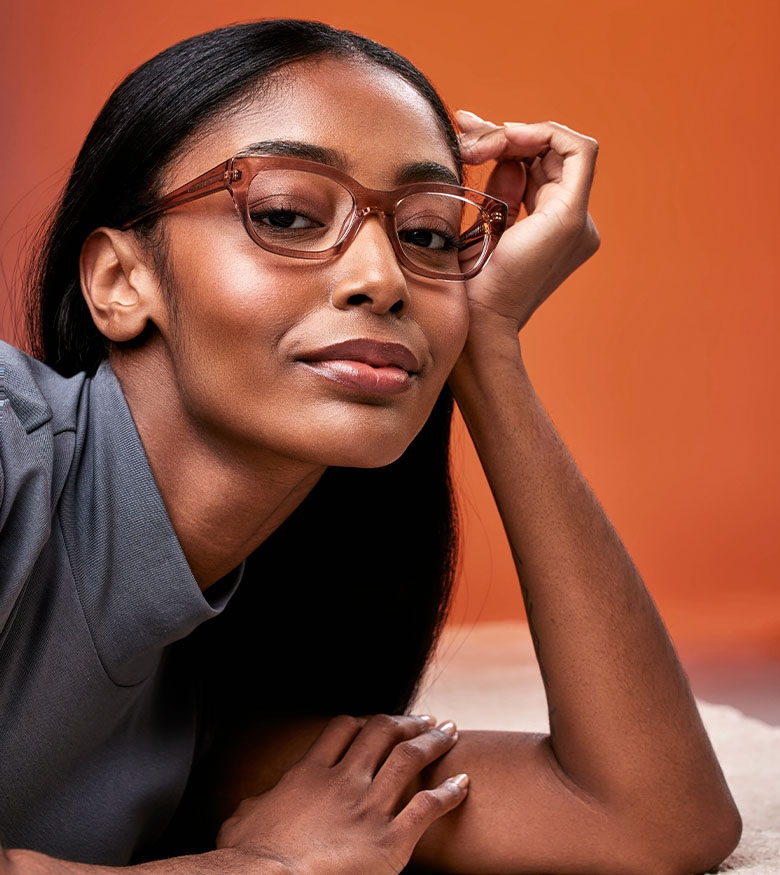 Terms of use
Vision Avenue owns and operates a Website at www.visionavenue.ca. Vision Avenue owns the Vision Avenue® trademark except as otherwise noted on the site, which is accessible to all users (hereinafter referred to as the "user" or "users"). Please refrain from using this Website unless you agree to comply with the conditions.
---
Privacy policy
Personal Information
Vision Avenue collects data transferred to its Customer Service via its Website or other means. When creating a customer account or placing an order, the following information is collected: full name, title, billing, shipping and email addresses, phone number, credit card information and its expiry date. This information will be used to process your order and offer you the best customer experience possible. The information collected may also be used for certain services and functionalities related to the Vision Avenue Website (comments, online discussion forums, Customer Service requests…). Information may also be used to address commercial information such as promotions, sales, news, special offers, new Website functions and contests. You may unsubscribe from receiving our promotional offers at any time.
Unless otherwise explicitly mentioned in our "Confidentiality Agreement", your personal information shall neither be used, sold, exchanged or offered to unauthorized third parties or Vision Avenue subsidiaries. Usage of your personal information will only be permitted if/when your consent is received.
Anonymous Information
When you visit the visionavenue.ca website, information is collected automatically but does not allow you to be identified ("Anonymous information"). This data is collected for the purposes of analysis and statistics of behavior and traffic on our website, with the aim of constantly improving and optimizing your user experience. This anonymous information could be shared with our technical partners by any means and for any reason that we deem appropriate.
Use of Internet Cookies and Spyware
The use of Spyware is not permitted on the Vision Avenue website, no information is collected directly from your computer. The use of cookies is part of the operation of the Vision Avenue website. A cookie is a small file that is saved on the website user's computer via the Internet browser used, subject to their consent unless they object. Vision Avenue recommends that you always allow Cookies on the visionavenue.ca website in order to provide you with a better user experience. Some features of our website may not work properly if you do not allow the use of Cookies. Certain Cookies could be used by other websites to promote Vision Avenue; These Cookies are not under our control and are in no way subject to this Privacy Policy. See how to enable your cookies here.
Google Analytics
Vision Avenue uses services offered by Google Analytics to track and analyze site visitors and users. Google Analytics uses Cookies to collect anonymous information to track user's browsing activity. Data collected by Cookies is transmitted to Google to be analyzed by Google Analytics. Vision Avenue recommends that you authorize Cookies on the www.visionavenue.ca Website so that we may offer you the best user experience possible. Some of the Website's features may not function properly if the use of Cookies are not authorized.
Protection of Personal Information
Vision Avenue has implemented all possible security measures to ensure the transfer of user data to our servers in complete safety. The information is archived in a protected environment prohibited to the public. Only authorized members of our teams are authorized to access personal data.
SSL (Secure Sockets Layer) software is used to protect user information as it is transferred. Most browsers indicate connection to the secure Internet site with an icon. Despite the security measures implemented by Vision Avenue, the transfer of personal information over the Internet cannot be 100% guaranteed.
If you have any questions about the Policy or our privacy practices, you may send an email to privacy@visionavenue.ca.
Hyperlinks
Vision Avenue cannot be held responsible for the hyperlinks on this site which direct users to external Websites or the content of these Websites. Furthermore, Vision Avenue shall in no way be held responsible for direct or indirect use that may result from gaining access to and usage of said sites.
The current Privacy Policy does not apply to these Websites.
Force majeure
Some personal information may be used or revealed if required by law or good faith. Particularly in the following circumstances:
Compliance with any legal or regulatory obligation or ongoing legal proceedings
Protection and defence of user or Website rights and goods
Emergency situation in which the personal protection of Vision Avenue, its affiliates, agents or users is affected
Intellectual Property
References made and contained on this site are the intellectual property of Vision Avenue. Reproduction in whole or in part of this site on any other medium is prohibited without the express permission of OSI.
User may solely use the information contained on this site for personal use. Reproduction in whole or in part of said information on paper is for personal use only. Said information is not to be copied, distributed or transmitted to third parties nor may it be inserted in a document or other medium.
Product Colour
The colours of the products appearing on www.visionavenue.ca have been reproduced as accurately as possible. However, due to the many variations in devices used, Vision Avenue cannot guarantee that the colour perceived by the customer accurately portray the actual colour of the product.
Viruses and System Failures
Vision Avenue makes no representation that the content of this site is free of infections, viruses, worms, Trojan horses and/or other codes with contaminating of destructive properties. It is the user's responsibility to take protective measures.
Vision Avenue disclaims all liability in the event of interruption and/or non-availability of service.
Vision Avenue shall in no event be held liable for data transmission errors of any sort whatsoever, such as the loss or damage to data, or changes of any type whatsoever including, but not restricted to, direct or indirect damage resulting from the use of the services provided on this Website
Jurisdiction
This Agreement shall be governed by and construed in accordance with the laws of the province of Québec. Any dispute arising of this Agreement shall be brought before the court in the judicial district of Vision Avenue's head office at 4, place du commerce #200, Montréal, Québec H3E 1J4.